Cargo Hot Spot: Miguel Rodríguez Explains How Qatar Airways Cargo is Keeping up with Market Growth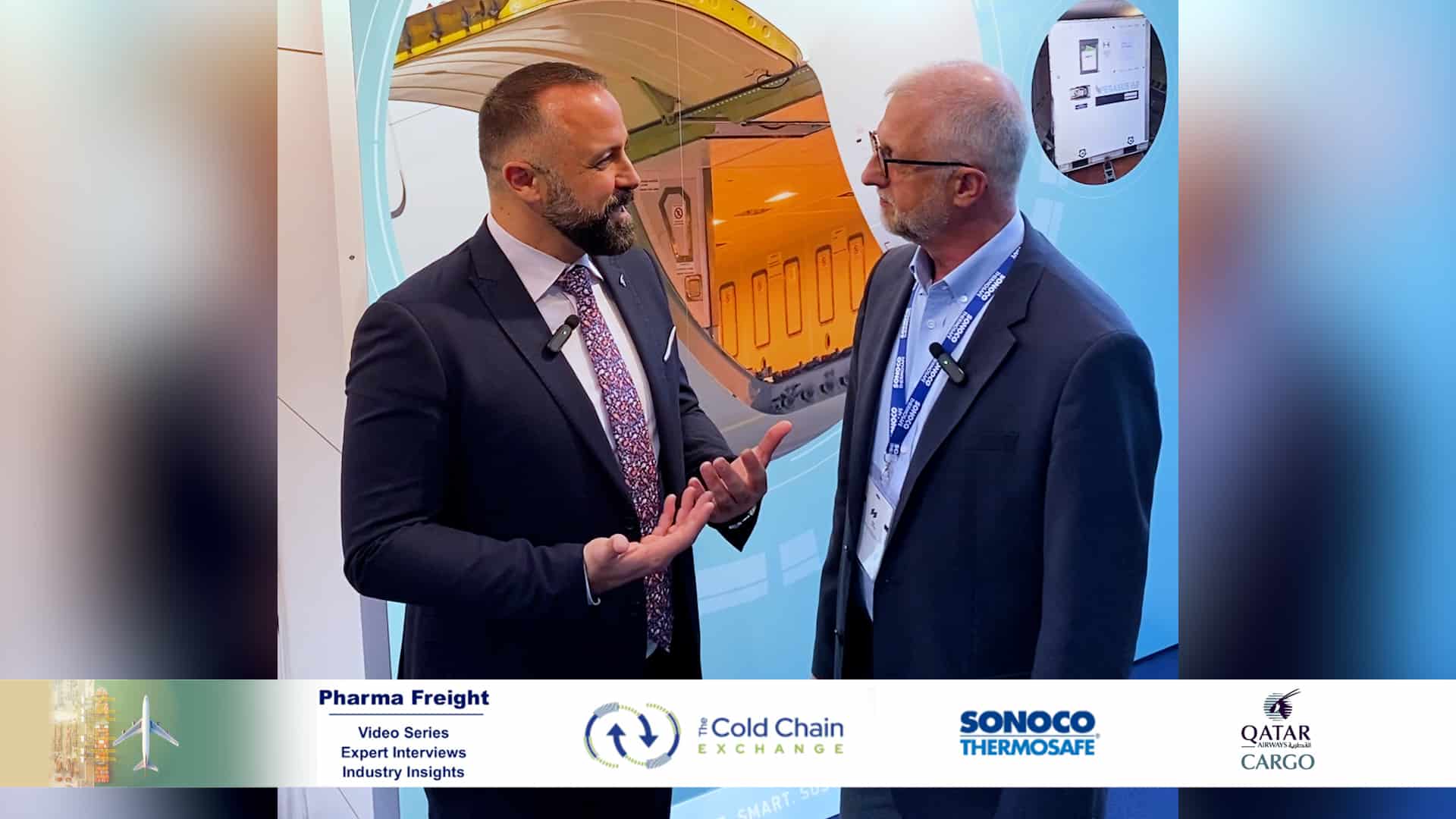 As pharmaceutical and life sciences shipments continue to see an increase in air freight volumes, Qatar Airways Cargo is ready, and Doha is definitely a cargo hub hot spot that is ready to handle the complexities of pharma air freight.
In a recent interview with Miguel Rodríguez, Head of Cargo Products, Qatar Airways Cargo, he explains how there is a higher demand for temperature control services that handle clinical trial products and cell therapies. Although the volumes are not necessarily large, the specialized requirements mean careful handling and unique processes that all air freight partners must adhere to. As pharma grows year over year, this enables Qatar Airways Cargo to invest in infrastructure to manage these specialized categories.
Miguel also talks about:
How Doha can be a great opportunity to ship through a central location using a well-orchestrated service with exact procedures that ultimately reduce risk for pharma shipments
The Pegasus ULD unique offering and how it simplifies airline operations and maximizes cargo space
What advice he'd give to new partners in temperature control air freight – listen to the full interview to find the 3 'must have' requirements
About Miguel Rodríguez, Head of Cargo Products, Qatar Airways Cargo
Miguel Rodriguez joined Qatar Airways Cargo in December 2019 and is currently heading the Cargo Products' portfolio operational and commercial development, which includes Pharma, Fresh (Perishables), Courier, Mail and Live (Live Animals). Miguel has a strong background spread over 19 years in operations and commercial management in the aviation and hospitality industries in cross-functional areas within multicultural working environments. He has been responsible for the IATA CEIV Pharma, Live and Fresh certifications for multiple companies in recent years. Miguel also led the COVID-19 Vaccine readiness plan at Qatar Airways Cargo to ensure the safe and secure transportation of the much-awaited vaccine. Currently he serves as a member of the Cool Chain Association's Board of Directors with a key focus on innovation, digitalization and sustainability. Miguel holds an MBA from the University of Barcelona and is fluent in English, Spanish, French, Catalan and Italian.
About Federico Lupp, Director of Business Development Bulk Rental EMEA & APAC, Sonoco Thermosafe
Federico has been at ThermoSafe since February 2021. Previously Federico was 15 years at DHL Global Forwarding covering Business Development EMEA & APAC, at Temperature Management Solution division. Founding team member at LifeConEx-DHL Joint Venture. Started his career 1987 at Lufthansa Cargo in Buenos Aires, later Philadelphia, in several Sales and Operation functions. Federico has more than 30 years of experience in international logistics and has been over 25 years involved with Life Sciences Cold chain special logistics. IATA International trainer for Time & Sensitive Cargo since 2011. Speaker at international cold chain conferences in US, Europe, Middle East, Asia Pacific as Latin America in the last 10 years. Federico attended Veterinary School of Medicine at the Universidad de Buenos Aires, where he earned a master's degree.
Subscribe to The Cold Chain Exchange community with your industry peers.