Testing
Prove it! Thermal and distribution testing deliver real-world results
Temperature-sensitive products are too valuable to ship or store in unproven packaging. ISC Labs conducts rigorous testing to ensure your solution stands up to all the challenges you're likely to face beyond the lab. Our testing procedures and reports have been refined by hundreds of audits in the pharmaceutical, biotechnology, and other FDA-regulated industries.
Thermal Testing
We offer the industry's most extensive testing capabilities through our ISC Labs facilities.
Walk-in thermal test chambers that can maintain temperatures between -30°C to 60°C, with humidity up to 90%. Each chamber holds up to four standard pallets.
Comprehensive industry-guided test reports that conform to FDA, USDA and HACCP guidelines.
Testing procedures and reports conform to cGMP and EU standards.
ISTA certified lab following a cGMP based methodology, conforming to PDA technical report 39 and ASTM standards.
Data acquisition equipment calibrated to NIST traceable standards to ensure data integrity.
Continuous improvement practices include monitoring evolving standards and drawing on regular customer audits.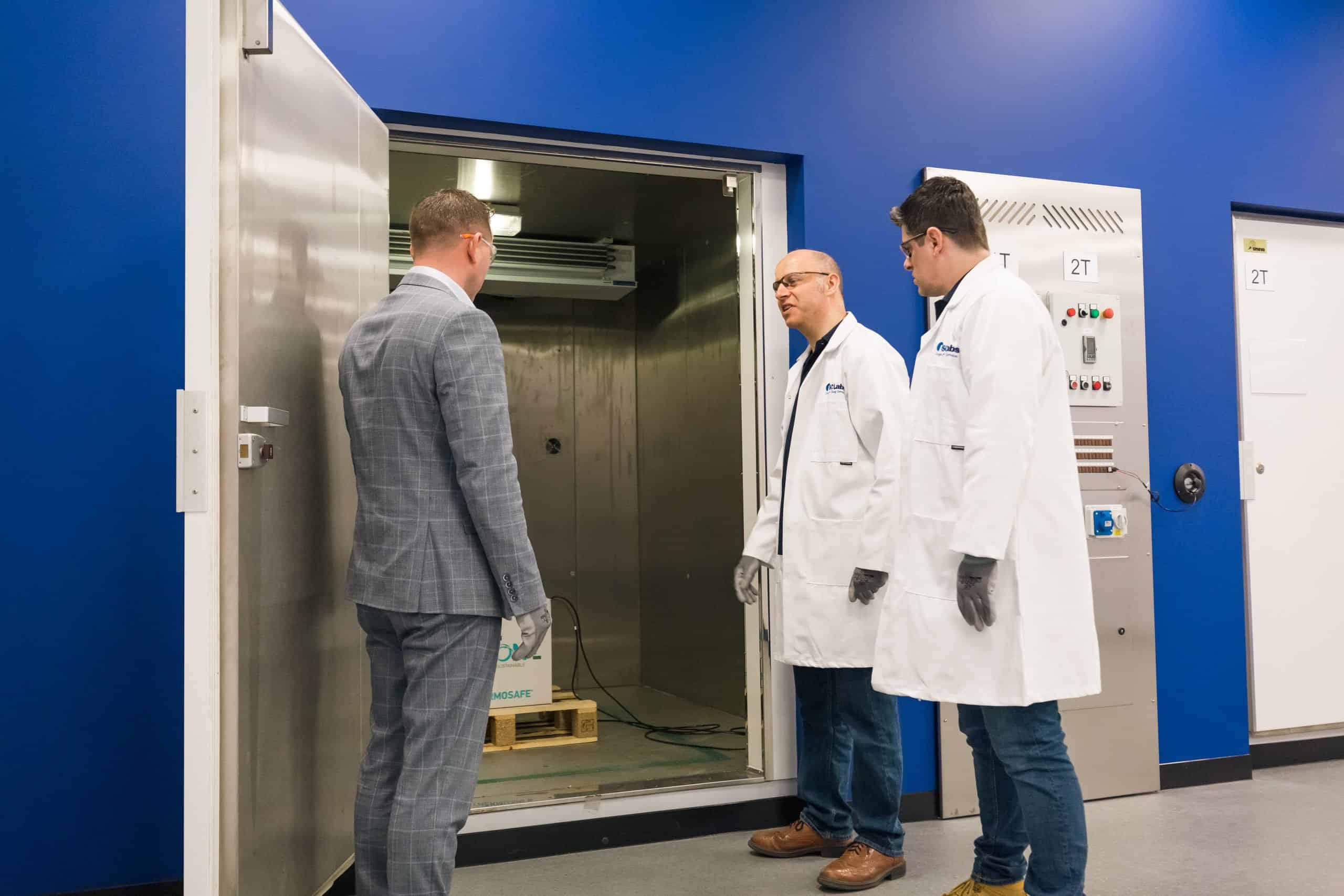 Distribution Testing
Ensure your packaging solution maintains temperature and protects your product while in transit.
ISTA Procedures: 1 series, 2 series, 3A, 3E, 3F. ASTM, UN/IATA, and other procedures are available upon request
ASTM Procedures: D4169 and most common