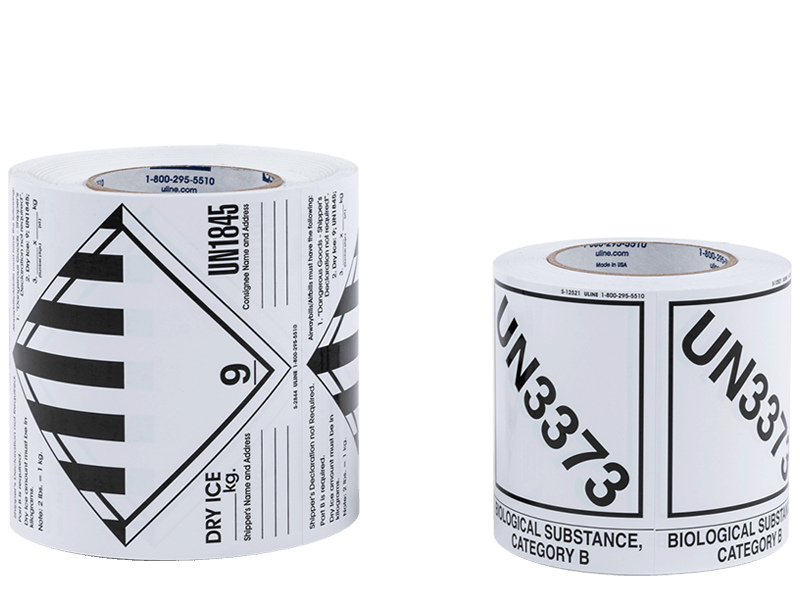 Hazard and Handling Labels
ShipSafe® DOT/ICAO/IATA Hazard Labels are high quality, easy-to-read identification for hazardous loads. These labels are low-cost, effective solutions for meeting hazardous materials package labeling regulations. Handling labels easily identify necessary shipping and handling instructions of goods in transit. Highly visible and eye-catching, handling labels call attention where needed for ideal delivery.
SEE PRODUCTS
Hazard and Handling Labels Products
Part
Number
Solution Description
Quantity
External Dimensions (in)
Manufacturing
Location
L
W
H
L3900
UN3373 Biological Substances Category B Hazard Label
500/roll
3.00
2.00
USA
L500
Class 9 "Dry Ice" Label
500/roll
6.00
6.00
USA
Questions? We're here to help. Chat now.