What a Robust and Resilient Supply Chain Truly Means at MSD: Conversation with Ruud van der Geer, MSD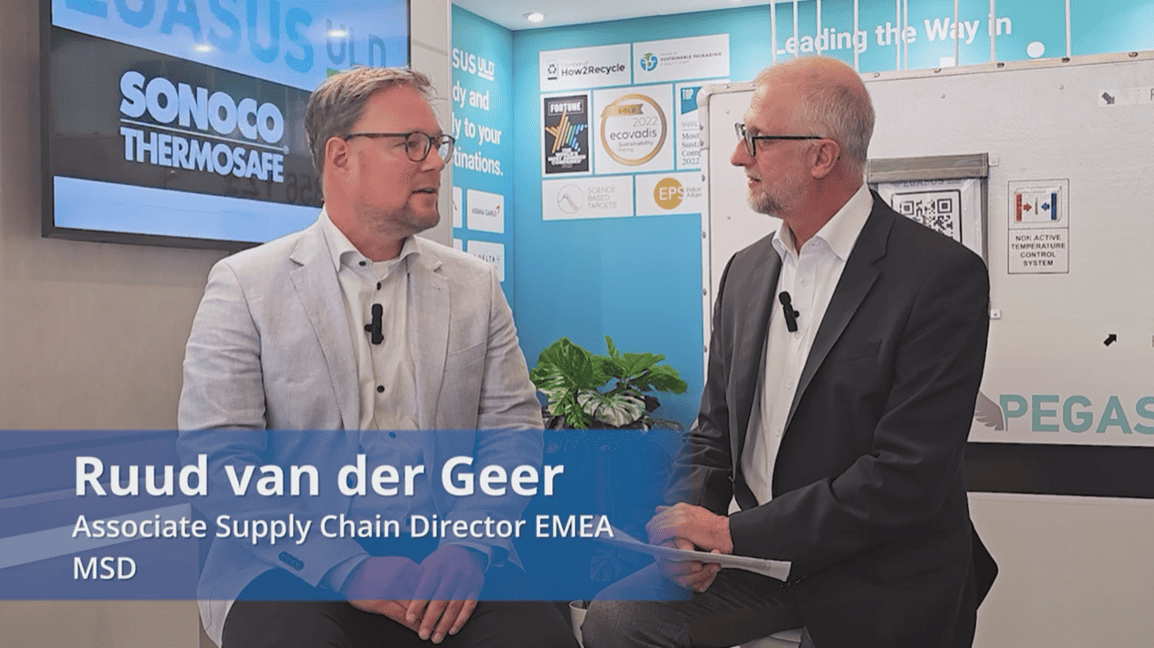 Join us for a great conversation with Ruud van der Geer, who has been in and around temperature control supply chain for more than twenty years. He talks about some of the mega trends in the industry and what keeps him up at night. They are looking at Sustainability with a keen eye, certainly how to best repurpose or recycle, when possible, but also using innovative materials such as wool. We explore how can pharmaceutical manufacturers continue to seek cost reductions in cost heavy supply chains, all while increasing quality control especially for higher value biologic products and direct to patient shipments.  Ruud says, it's all possible – with innovation.
Watch the video to learn how MSD is putting steps in place to tackle all of the above, including a digital logistics program, closer alliances with partners and tackling sustainability one shipment at a time.
About Ruud van der Geer
Ruud joined MSD in the Netherlands in 2003 leading packaging engineering activities and new product launches for vaccine products including the development and implementation of temperature-controlled shipping solutions. Since 2011 he has been part of the Global SCM Deliver Team where he is responsible for temperature-control and monitoring strategies and innovations roadmap, working on transformational projects that include MSD's logistics and supply chain digitalization. Ruud holds a degree in Industrial Design and Business Administration and is Six Sigma Black Belt certified.
About Federico Lupp
Federico is Director of Business Development Bulk Rental EMEA & APAC at Sonoco Thermosafe, since February 2021. Previously Federico was 15 years at DHL Global Forwarding covering Business Development EMEA & APAC, at Temperature Management Solution division. Founding team member at LifeConEx-DHL Joint Venture. Started his career 1987 at Lufthansa Cargo in Buenos Aires, later Philadelphia, in several Sales and Operation functions. Federico has more than 30 years of experience in international logistics and has been over 25 years involved with Life Sciences Cold chain special logistics. IATA International trainer for Time & Sensitive Cargo since 2011. Speaker at international cold chain conferences in US, Europe, Middle East, Asia Pacific as Latin America in the last 10 years. Federico attended Veterinary School of Medicine at the Universidad de Buenos Aires, where he earned a master's degree.
Subscribe to The Cold Chain Exchange community with your industry peers.