On the Ground Air Freight Operational Insights: Interview with Halima Hodzic, General Manager, ACL AIRSHOP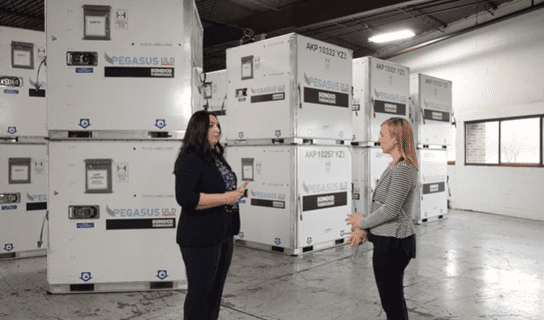 ACL AIRSHOP is one of the world's largest air cargo equipment and global ground handling agents, leasing around 70,000 Unit Load Devices (ULDs) through its worldwide network. We talked with Halima Hodzic, General Manager at the Chicago O'Hare facility, to understand the 'ins and outs' of handling air freight containers, with a close look at temperature control containers. We discuss the Pegasus ULD, the market's only passive temperature control ULD container for the life sciences and healthcare industry. This video will explain the unique features of the Pegasus ULD, ground handling inspections and maintenance, and how active vs. passive containers are handled differently.
About Halima Hodzic
Halima joined the ACL Airshop team in 2018 as General Manager for ACL ORD location, with over 21 years of experience in various operations positions in air cargo industry, and FAA certified repair centers.  She is an experienced Cargo & Logistics Manager with a demonstrated history of working in the airlines, aviation, and aerospace industries. Throughout her career, Halima established a strong reputation for improving operations, procedures, and processes in a highly-regulated field where attention to detail is essential.
Subscribe to The Cold Chain Exchange community with your industry peers.