Supply Chain Digitalization: Hunker Down, Let's Keep Moving.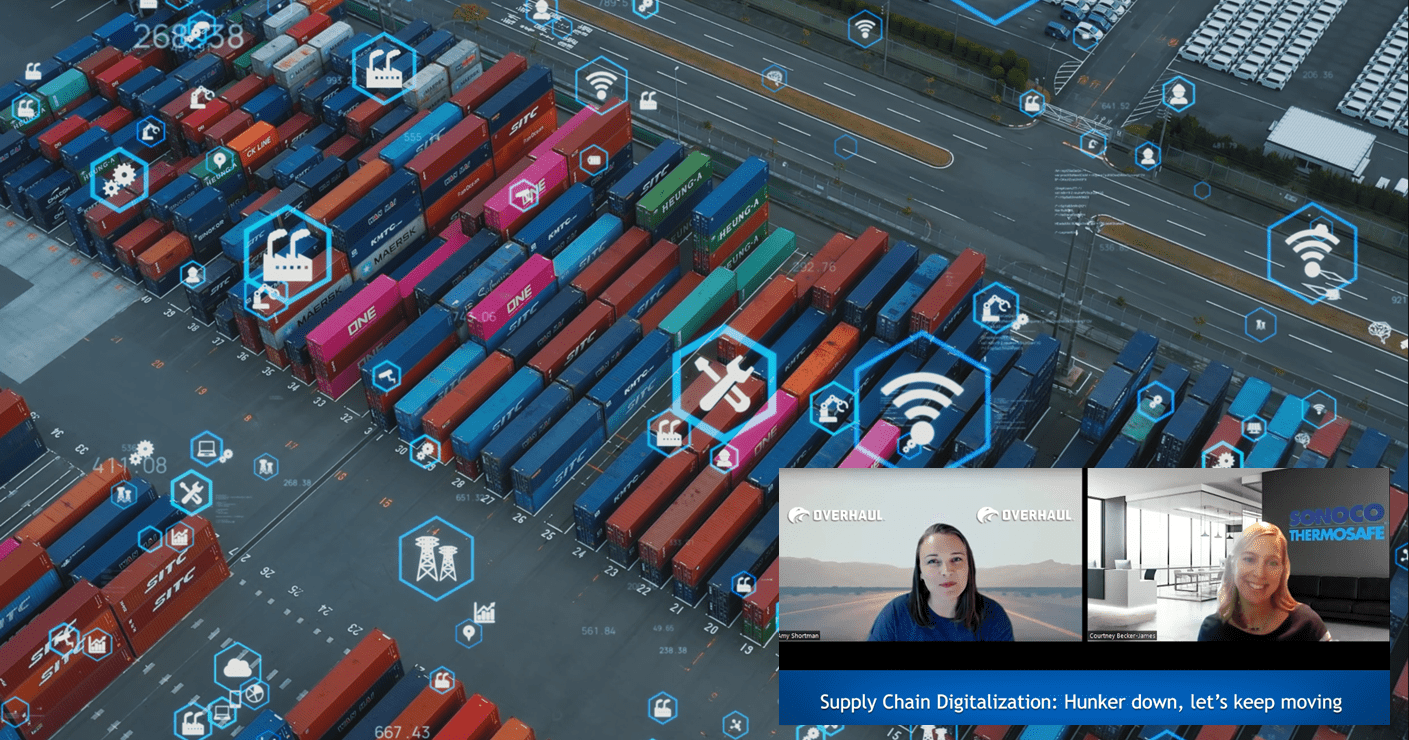 Data has the power to transform supply chains by connecting information from various sources to make live risk avoidance decisions, and proactively use for performance improvements. What's stopping your company?  Our guest interview, Amy Shortman, VP of Product Marketing at Overhaul, describes how technology is not a silver bullet. Instead, start by asking your organization difficult questions about your lanes, partners and processes to determine what information you need to create the outcomes you want.  We will discuss how data sharing is still difficult, and paths forward. Also, we'll review use cases, such as digitalization from Quality Control point of view. Don't miss the Q&A Speed Round.
HIGHLIGHTS
Jump to these timestamps to hear Amy explain:
5.15 How starting from paper based or excel is not a problem. Initially she works with a customer to understand their ecosystem, and systematically bring necessary data sets into the digital fold.
10.08 Historical data has huge value as machine learning leverages patterns and trend analysis.
15.03 When set up properly, technology puts the shipper back in control enabling them to manage by exception and alert the proper stakeholders to access the shipment for corrective action.
18.19 The pharmaceutical industry is seeing a huge expansion of data partnerships, realizing there is more value in connected data, and how combining data from various sources gives a more complete supply chain picture.
27.36 Several healthcare and life science use cases where data plays a driving role in each of the unique supply chains including CAR-T therapies, pharmacies, and raw material supplies.
About Amy Shortman
Amy is a Chartered Fellow and board trustee of The Institute of Transport and Logistics and has 25 plus years of experience within high-value & time & temperature-sensitive cargo. During this time, she has worked in operations and commercial roles and is passionate about creating supply chains that maintain product integrity. Amy started her career in an operations role for Biocair a global specialist clinical trial logistics, then established the UK and Irish operation for Envirotainer, one of the world's leading active temperature control container organisations. She created the brand awareness and education to the healthcare and logistics industry of the increasing need for improved compliance and cool-chain management.
Amy has worked within the air, sea and road arena and has extensive experience setting up secure supply chains for high-value and temperature-sensitive freight. Working for DHL Global Forwarding is a global third-party logistics (3PL) provider in healthcare and life sciences, specialising in global key account management. Before joining Overhaul Group, Inc., her penultimate role was with ASC Associates Ltd, which Amy established in 2011 as a global supply chain consultancy that specialises in temperature-sensitive, high-value products. ASC provides Supply Chain Security & Good Distribution Practice audits, training and consulting.
In 2019 Amy joined the Executive Leadership team at Overhaul, a Global Logistics Visibility & Risk Management technology provider, as their Vice President of Product Marketing, enabling her to utilise her practical experience of supply chains with her passion for the future and Industry 4.0.  Amy has also facilitated training for over 12 years and is an IATA external facilitator for CEIV Pharma. Using her extensive practical knowledge of the industry, Amy is a seasoned keynote speaker and presenter and represents the industry in global media.
Subscribe to The Cold Chain Exchange community with your industry peers.