AUGUST 30, 2022
Online Event: The Truth About Rental Thermal Packaging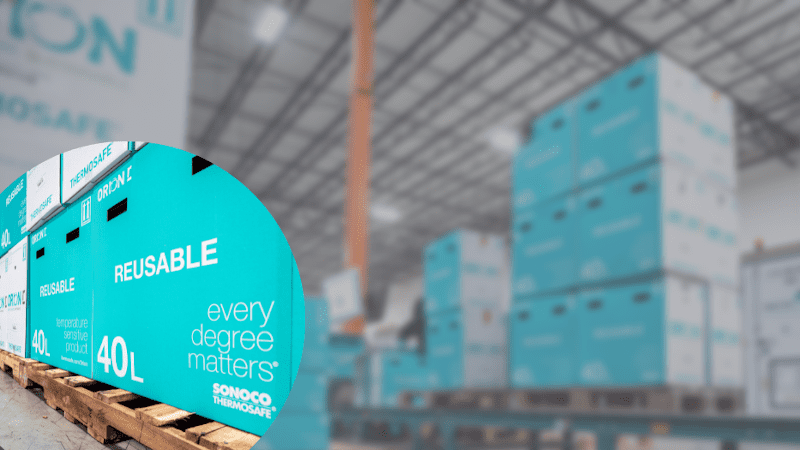 The live webinar has passed, please access the recording below.
The thought of adopting more sustainable methods for the supply chain is certainly an attractive one. Today there are lots of options for recyclable, reusable, compostable packaging. But when we take a closer look, is reusable rental packaging right for every company, every supply chain? Let's look at some of the myths, truths and decisions you'll have to take surrounding rental packaging.
Drilling down the many temperature-control packaging choices
Demonstrating how a reusable rental packaging program works well
Outsourcing vs. insourcing
How to know if rental is right for your supply chain
What destinations and lanes work best for rental?
Video tour of Orion global reclamation station
Speaker: Andrew Heholt, Business Development Director and Orion Product Manager, Sonoco ThermoSafe

Andrew Heholt is the Director of Business Development and Global Product Manager for the Orion Box Rental Program for Sonoco ThermoSafe, a global leader of temperature assurance packaging for the safe, efficient transport of pharmaceuticals, biologics, vaccines and other temperature-sensitive products globally. Andrew has developed the commercial and operational capabilities of the reusable rental Orion packaging program for healthcare customers, taking the lead in strategic planning, partnerships, and global program development. Andrew is one of the co-authors of the USP Stimuli Article "Reusable Passive Thermal Packaging System: Best Practice Guideline" paper released by the ISTA Pharma Committee, which included SME's from major pharmaceutical companies and cold chain packaging suppliers. Over the last 15 years Andrew has held various positions on the vendor solution side of the cold chain market, with a focus on shipping high-value air freight. He brings that knowledge and experience forward to design solutions which are aligned to the client's total cost of ownership and sustainability focused objectives.