Sustainability
People build businesses by doing the right thing
We believe people build businesses by doing the right thing. This principle guides all our actions – carrying out our commitment to our customers, treating our employees with respect, delivering shareholder value, making a positive difference in the communities where we live and work, and taking steps to lessen our impact on the environment.
Sustainability means our every action creates results that are:
Better for the environment
Better for our communities
Better for our customers
Better for our employees
Better for our shareholders

Sustainable Packaging Approach:
Sonoco's mission is to "become THE solutions provider of sustainable packaging"
Here's our approach: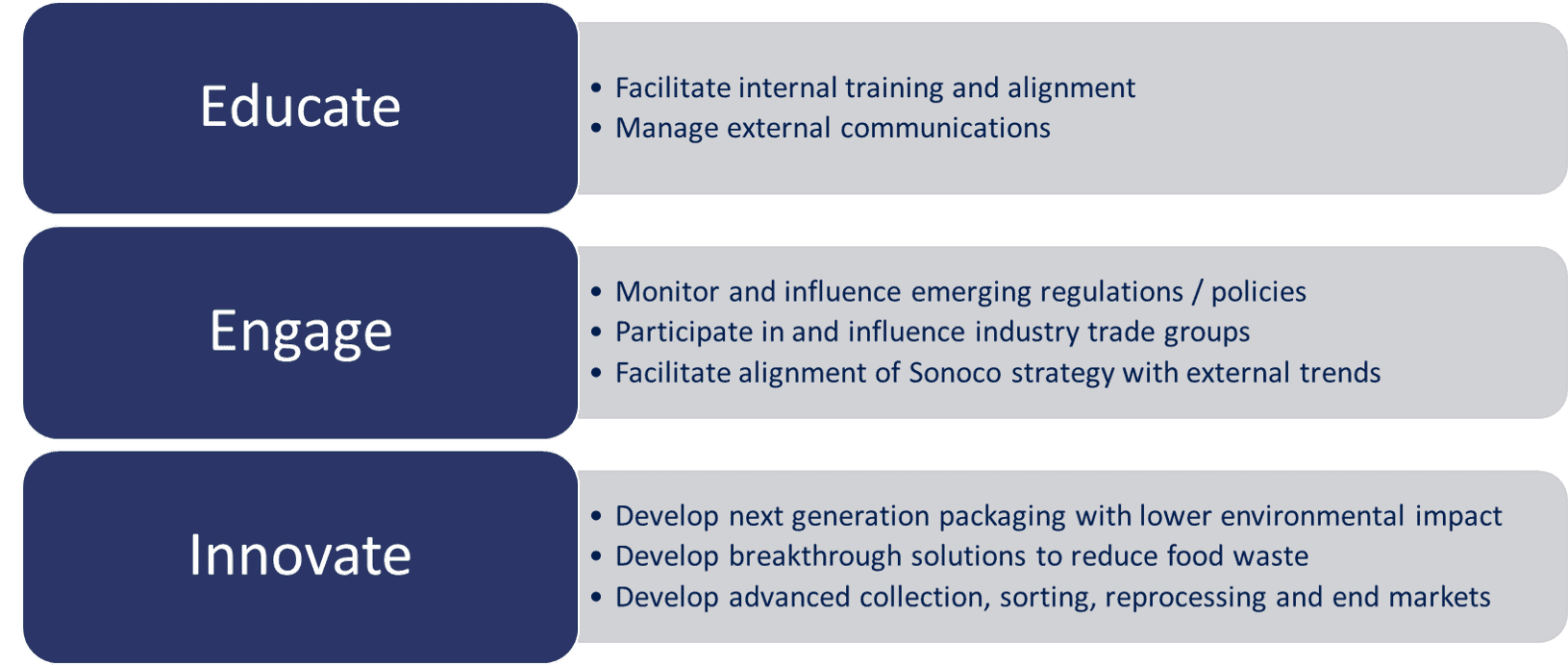 Innovative, Sustainable Thermal Packaging
We recognize the critical importance of developing sustainable packaging solutions that will protect and preserve our planet for future generations.
Development of these holistic solutions require genuine curiosity, focused thought and an exploration of new ideas, materials and processes that can help answer the challenge before us.  With a clear objective in mind, we have created EnviroTherm™.  

EnviroTherm™ represents ThermoSafe's commitment to engineering a family of products that upholds to our philosophy toward sustainability.
We are passionate to continue designing thermal packaging solutions with tomorrow in mind.
To learn more about and order one of our products from our EnviroTherm™ product line, click here to explore EOS.
To learn more about how Sonoco drives sustainability, click here to explore
Check out Sonoco's Sustainability Report here